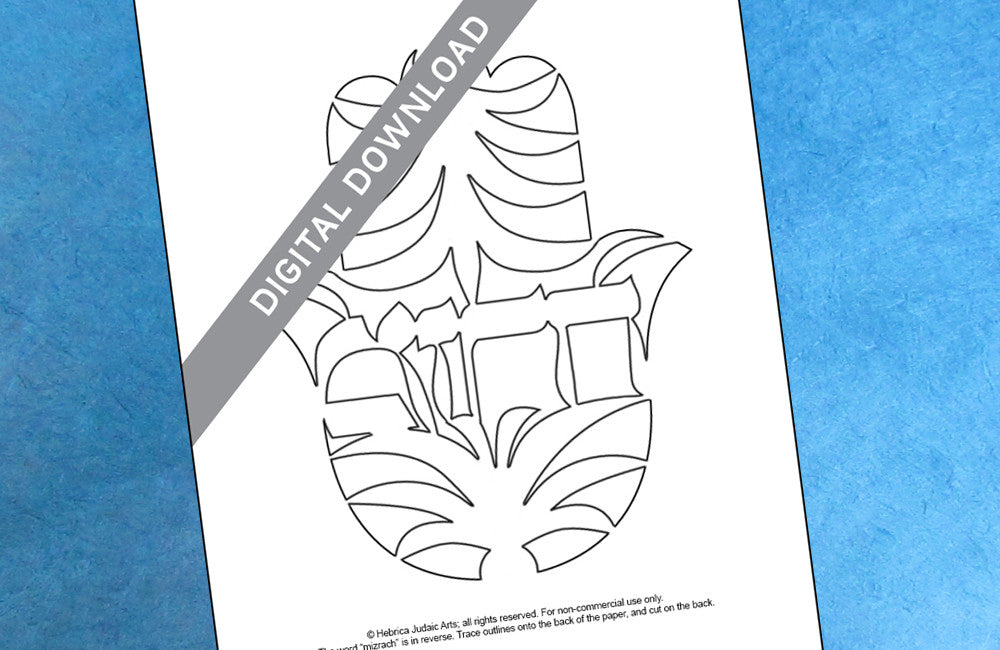 Hebrica Judaic Art
Jewish Paper Cut Pattern - Mizrach Hamsa Palms
DIGITAL DOWNLOAD PDF - Have fun learning to do papercutting with this template. It is a hamsa with the word MIZRACH. Mizrach means "east" in Hebrew and is the direction for prayer. Use with "The Art of Jewish Papercutting;" click here to purchase download.
This pattern is an original, copyrighted design by Hebrica Judaic art and is for personal and classroom use only; teachers in nonprofit settings may make copies for their students. Commercial use, reproduction in any form, digital or in print, and reselling is strictly prohibited. Hebrica designs are continually monitored online and DMCA rights are asserted.
A paper cut template is a fun way to learn the art form; soon you'll be creating your own designs!
©2020 KimPhillips, Tiny Creative House

---
More from this collection