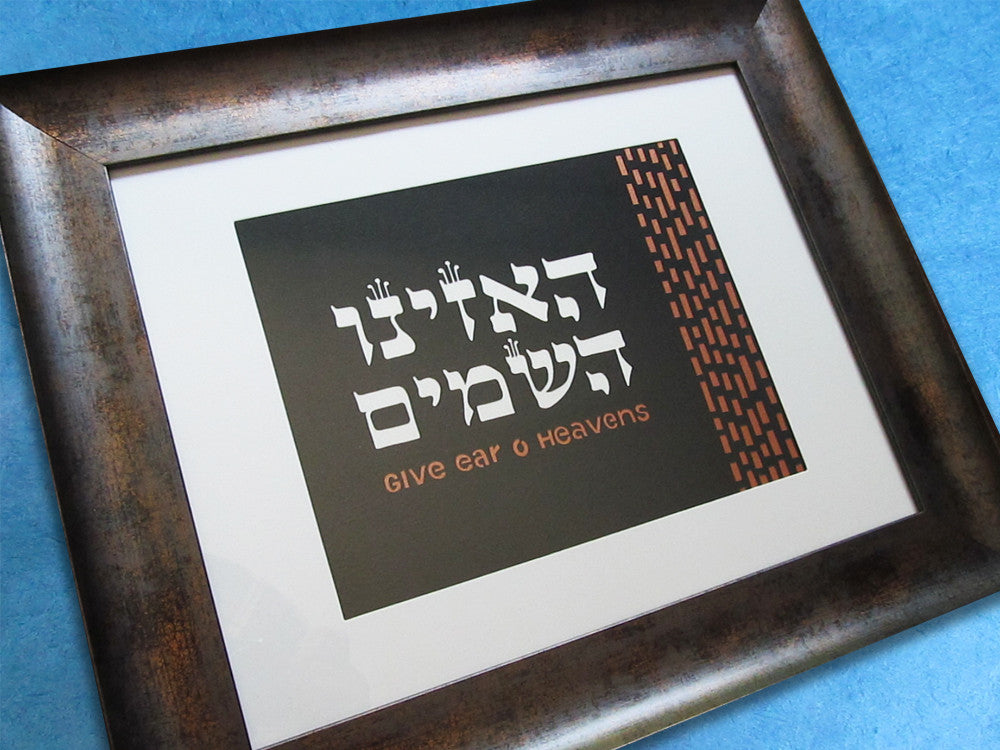 Hebrica Judaic Art
Torah Portion - Custom Jewish Papercut Art
CUSTOM ORDER. It's the perfect bar mitzvah gift or bat mitzvah gift: the honoree's Torah portion represented in Jewish papercut art. The portion shown here is Parshat Ha'azinu and we can create a papercut with an original design for any Torah portion. Archival-quality paper, signed by the artist. Price varies according to size and complexity of the papercut art. Contact us before ordering, to discuss your custom order.
Minimum price for simple, one-layer papercut, 10 x 8 unframed, is $125.
Click here to see more examples of Torah themes illustrated in Jewish papercut art.
Copyright 2020, Kim Phillips/Tiny Creative House

---
More from this collection